Description
This beautiful wall quilt is built from a panel set in the attic windows setting.  Kit includes the following: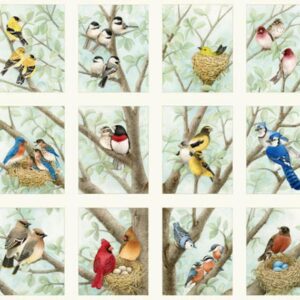 * the pattern
* the panel
* all fabrics for the sashing and borders
* the binding
Wall quilt finishes at approximately 33 1/2″ across and 31″ from top to bottom.  For the window corners — create half square  triangles or do traditional mitered corners.  Pattern instructions include cutting information for both options.  Instructions for mitering are not included — but email me for a link to an instructional video to see how to do mitered corners!  They are easier than you might think!
Fabrics are similar to image — but not exact but overall color effect is the same.