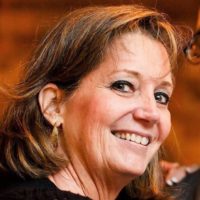 I've been an educator for more than 40 years.  School teacher, parent educator, an advocate for infants and children with special needs, a court-appointed special advocate, a software trainer, and a consultant.   However my long-time passion is quilting!
I love working with colors, the geometry, the problem solving.   I love seeing hundreds of pieces coming together in a work of art!  And I love helping and watching students learn new skills as they start and finish new projects!
In recent years I've been the program chair and president for my local guild.  I've organized multiple quilt shows, and developed presentations and classes for guilds long before I became a certified instructor. Teaching is in my blood!
Little did I know when I started quilting more than 20 years ago that I would find a special niche that would let me put all of these experiences together.  I've learned that I love helping others learn,  expand their quilt making skills and tackle projects that they never dreamed of tackling!
In addition to my love of foundation paper piecing — I love applique, too!  So many different techniques…  so many different ways to create your patterns – and so many ways to be unique and creative!
After several years of sewing, studying, and multiple visits to the Quiltworx mecca in Montana, I  became a Quiltworx Certified Instructor.  I've had the privilege of working through more than a hundred hours of workshops with Judy Niemeyer and her staff and I've completed more than 100 "Judy" foundation paper-pieced quilts.
I've been honored to have been commissioned by Quiltworx to piece three of their quilts to promote their patterns and fabric collections.   In 2018 I had the honor of piecing the Tarnished Windmill and having it displayed at Spring Market promoting RJR Fabrics and Quiltworx Patterns.  In 2019, I was asked to create a version of the Dinner Plate Dahlia quilt that now adorns the cover of Book #5 and in 2019 I completed piecing the the first version of Terracotta in the new Mellon Berry  fabric collection.  It is featured on the pattern cover!
I continue to be awed at the precision of the patterns and the ease of assembly of these heirloom quilts.  More importantly, I've never forgotten how challenging these quilts can seem to a first time paper-piecer, but how satisfying they are when you can predictably complete a complex pattern with precision!  I think this empathy  is my special sauce.  I'm really good at helping other quilters breakdown the process and proceed to confidently "eat the elephant one bite at a time!"
In early 2020 as COVID-19 ended many in-person meetings and classes, I used my computer and teaching experience to take my classes, guild presentations and workshops online using Zoom. I've now completed scores of classes, trunk shows and workshops for hundreds of quilters!  I've developed a great system of live classes, recorded videos, Powerpoint presentations, and handouts all hosted and organized online.  I back it up with on-demand support through face-time, texting and chat.  It's been exciting to convene classes with quilters across the country!  Recently I've gone international with quilters from Canada and India joining my classes!   And it's opened some really interesting options for me and for quilters!   I recently presented to a guild in Florida and a guild in California, on the same night!  No travel,  no schlepping, no fuss, no muss! And no TSA lines!
Let me help you, your friends, your guild or your customers take their skills to the next level. I've put together a great set of lessons, classes, workshops and retreats for which I constantly get kudos.   But I really take pride in being able to help quilters increase their confidence and their skills to tackle and complete the projects they never thought they could!  Whether you are interested in Quiltworx or other paper piecing patterns, general quilt making skills and techniques, applique, computer assisted quilt design or more  — I have the experience, skill and the workshops to address your wants and needs.
I look forward to hearing from you!
Kathy Groves


Founder, Bobkat Quilts