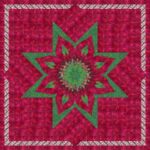 Kathy,  Your Quiltster class answered my questions completely…  And more!
Quiltster is a phenomenal tool.. and you made it even more useful for me in understanding the "sync" button and swapping out all fabrics from the print/fabric screen.
I wanted to let you know your approach to virtual teaching is total complete and truly well put together for your students success. Your use of PowerPoints and PDF electronic handouts all kept handy and accessible in an online folder add tremendous value to your classes.
I might add you come across very well in sharing compassionately with students of all levels of experience, keeping it fun and rewarding.
Judy Q